Realist Bass Pickup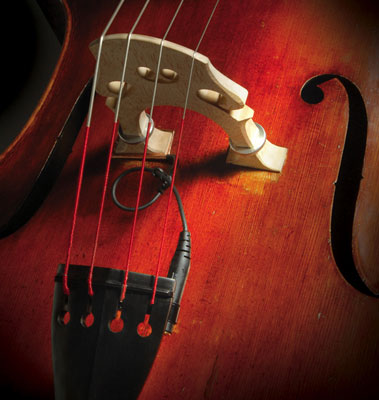 The Gage, Realist bass pickup, is by far the most popular bass pickup in the world! There are lots of great pickups today, but in our opinion, the Realist has the warmest, most natural sound for the upright bass. They are affordable, and super easy to use and install. Installing the Realist really only takes a few minutes and with the quick loosening of a couple of strings, the pick up can slide under the bridge foot then re-tightened! Anyone can install these and each pick up comes with a set of simple instructions. We now offer these both in the copper style and the new wood style.

Click here if you are delivering your Realist inside USA (Free Shipping within USA):

$219.99

We also now carry the new Realist Soundclips.

In addition to the Gage pickups, we are in the process of offering super new discounted deals with the purchase of other products. That is, if you're buying a bass or a cover or whatever it is, we will be happy to discount the total package. For more information, take a look at our String Emporium packaged upright bass deals or simply call us.