Zyex Upright Bass Strings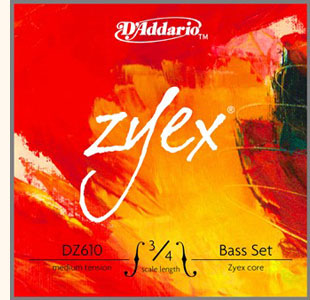 Here are the new Zyex upright bass strings, by D'Addario. Thesy have been in development with them for sometime and are made with a synthetic core. They are 'gut-like' and somewhat closer in character to the Pirastro, Eva Pirazzi strings. We first got to try these at the 2010 NAMM show and surprised that we liked them. They tend to feel a little loose, less tension and if you like the Evas, you might really enjoy these too.

We have the lowest priced bass strings in the world. See our complete upright bass strings page for prices and listing of the bass strings that we offer.