Ray Brown's Bass Method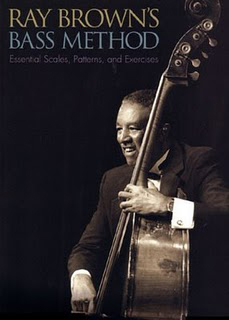 Ray Brown's Bass Method book is another must get, classic in that it's one of the first jazz upright bass technique books written (if not the first one). It's less anecdotal writing and more patterns, intervals, scales and exercises that Ray felt was important in his own playing and that of a jazz bass player.

Buy Ray's Bass Method Book, $14.50:
Would you like to go back to the Jazz Bass Books page?