Fishman BP-100 Upright Bass Pickup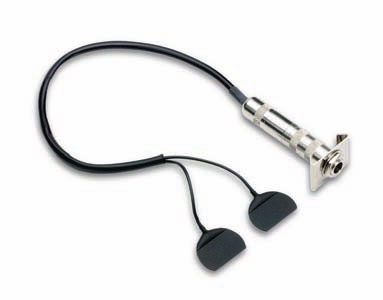 The Fishman, BP-100 is still a good selling upright bass pickup. It's and ideal pickup for those that don't want to mess around with installing an adjuster type pickup or any other kind of semi permanent. We would call the Full-Circle or Realist pickups a "semi-permanent" type because it would re-require taking raising up the bridge or putting back the original (non connected) bridge adjuster. So this is a good pickup for someone that simply wants to clip it on, and go! Then, just as easily take it off when they want to. Some of the players that work mostly in classical music prefer to do it this way.

Click here to order your new Fishman BP-100 Bass Pickup, $169.95

In addition to the Fishman pickups, we are in the process of offering super new discounted deals with the purchase of other products. That is, if you're buying a bass or a cover or whatever it is, we will be happy to discount the total package. For more information, take a look at our String Emporium packaged upright bass deals or simply call us.