Brazilwood Upright Bass Bows $175
Our own String Emporium exclusive Brazilwood bass bows are simply the best buy for your money anywhere! These feel and play like professional bows, but are very affordable. They are copies of some very famous bows. Two French style bows: The model of a fine Francois Tourte bow and a copy of a Charles Peccatte bow. The German bow model is copied from the great German upright bass bow maker, H.R. Pfretzschner. The 3 bows that we offer here sell for $175 each. They are all finished in the traditional tung-oil, with deluxe English, faux whale-bone wrapping. (In the old days, this was real whale bone, but today this wrapping is made from some other deluxe material, though it is not cheap plastic which is found on most bass bows today).
All bows come with a high grade, course, white ("grey"), Mongolian horse hair. These are fabulous bows for comparing any bow under $400! These upright bows are custom made for us and to our exact specifications. Don't confuse these bows with other cheap wooden, colored lacquered sticks you see in other shops or sites. They are not 'clunky' imitations, but dead on copies that will often compete quite favorably to the top notch, professional level bows. These bows are specially made for the String Emporium. We also offer these very same 3 models in pernambuco (see them here).
These bows aren't 'cheap' but made to last and be played a long, long time.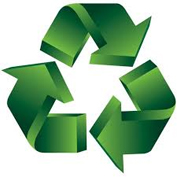 Made with the new, Ebontek™ ebony frogs. We grew wary of the un-seasoned, cheap ebony that is so common these days. Ebontek™ is a proprietary green technology cellulose and resin formula specially made for our bows that we now use in our own Brazilwood and Pernambuco frogs. It looks, plays and feels exactly as ebony and actually has the same properties, including weight and density. Ebontek™ will not shrink, or crack and therefore can be used and keep your bow nice for years to come! One cannot tell the difference in appearance (You just cannot!) It is shaped and finished exactly as ebony, but without having to chop down that endangered tree! We do not use Ebontek to save money, but as an upgraded (double the price) of the ebony. We just wanted to make our bows the best in quality and dependability. While these are affordable, they are not 'cheap' quality bows.
Tung Oil....Why? Tung oil is the traditional finish that all the best pernambuco bows are finished with. We will not artificially add color onto any bow. Sure, coloring or varnishing, looks fantastic when the bow is new, but during the first cleaning or bow re-hair, the color runs and the finish will rub off or smudge. Tung oil adds the rich patina to the bow (as seen on all of our deluxe pernambuco bows), but will protect it and keep it so that with later re-hairs and cleanings, the bow still looks like new.
Players often ask about the hair. We personally buy all our hair from the same source in China and put it on all of our bows. The world's best hair comes from far northern Mongolia. The hair we usually use is referred to as "Mongolian Grey". You'll see strands of black, but mostly off white and the hair truly the best hair you'll ever play on: it grabs hard and stays this way for a very, very long time.
String Emporium Brazilwood bows checklist:
Our own exclusive models, measurements, weights and balance points make a huge difference
Special Ebontek™ ebony frogs that will not shrink, crack or internally break apart over time
High quality faux 'whale-bone' wrapping (not the cheap stuff that falls apart with use!)
Specially sourced horse tail hair (the best in the world that we use in all of our bows here!)
Tung oil finish so that the color of your bow will not discolor or come off after the first cleaning or bow rehair
Made of high quality components and workmanship that will withstand the test of time

The Francois Tourte model, French style upright bass bow, is in the round style and is 67.5 cm. long. They average around 134-138 grams. The bow is made and finished in the traditional Tung-oil with good, faux English whale-bone wrapping, with solid one-piece silver adjusters. $175
The Charles Peccatte, French style, upright bass bow is a slightly shorter than the R.H. bow at around 66cm. These bows are special with their cross section, elliptical shape and they are our most popular bow. They average around the same weight of 134-137 grams. These bows too are wrapped in the faux whale-bone and have solid one-piece silver adjusters. $175

These are the photos of the Tourte model, brazilwood, French upright bass bow: (you can see the Peccatte model on the pernambuco upright bass bows page) Click on any of these photos for the full detailed image.

Here is the H.R. Pfretzchner bow. We copied these exactly like the originals: Elegantly rounded ebony frogs that fit in the the hand, in the plain (without a pearl dot or eye) and like the original Pfretzschner, no wrapping used on these bows either. Same tung-oil finish, with a long, ebony adjuster. $175

Order a String Emporium brand, Brazilwood French or German bow:
Bow Model

$175 plus $20 shipping is $195 total for shipping within USA.

International customers outside of USA, we ship everywhere. You can simply select your item and the shopping cart will say how much shipping is for your destination.

Peccatte (Elliptical shape and slightly shorter)
Tourte (round shape and longer model).
H.R. Pfretzchner German model
S
pecial packages only available with bow purchases:
We offer THREE special packaged deals when buying a new bow from us! You can select a combination of bow case and rosin, a String Emporium bow quiver and rosin or a combination of all three: quiver, bow case and rosin.
Read about our special bow accessory packages here.
| | |
| --- | --- |
| Bow Packaged Deal | Price |
| 1. Bobelock Bow Case and Rosin | $65.00 |
| 2. String Emporium Bow Quiver and Rosin (only black available for this special). | $45.00 |
| 3. Bobelock Bow Case, S.E. Quiver and Rosin (saves $54) | $90.00 |